We are a results-driven, client-focused PR and digital marketing communications firm that delivers smart strategy, top-tier national media coverage, compelling content marketing produced by former journalists, and highly effective social media, video marketing, web and graphic design, SEO and digital advertising. We have held senior positions at some of the world's most respected media outlets, PR agencies, nonprofits, hospitals and healthcare companies.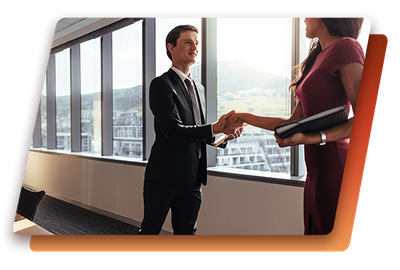 Members of our team have worked as reporters, writers and editors for Reuters, AP, CBS News, The Hollywood Reporter, PBS and WOR Radio; video producers and editors for CBS, ABC, NBC, FOX, HBO, MTV, CNBC, History, Bravo and PBS; senior executives for major PR agencies Rubenstein PR and M Booth; communications strategists for U.S. and international government agencies and nonprofits including the United Nations, the National Institutes of Health and the U.S. Department of Health and Human Services; communications executives for hospitals such as Beth Israel Medical Center, St. Luke's-Roosevelt Hospital and New York Hospital Queens Presbyterian, and corporate communications executives for major pharmaceutical and healthcare companies including Merck, Johnson & Johnson, GlaxoSmithkline, Roche and Abbott Laboratories.
Today more than ever, content is "king," and with years of professional journalism experience, we provide the kind of high-quality content marketing and social media campaigns that draw traffic to your website, build your online following, engage your target market, increase brand loyalty and DRIVE BOTTOM-LINE RESULTS!
We have a distinctive specialty in producing all types of compelling content including articles, blogs, op-eds, speeches, copywriting for the web, videos, vlogs, social media posts, white papers, marketing publications, brochures, annual reports, grant proposals and any other type of content you can imagine. We have represented clients in all industries but have particular expertise in the fields of healthcare, entertainment, public affairs, politics, international affairs, education, the arts and social justice. We are a New York City and New York State MWBE -- minority and woman-owned business enterprise (WBE) and work closely with city and state government agencies as a result.
AWAKEN offers a unique blend of today's most relevant PR and marketing communications skills. You will find that we are fearless, flexible and fun and that we think out-of-the-box, providing additional marketing services such as event planning, celebrity and political appearances, influencer outreach, speaking engagements and grassroots campaigns to meet your objectives.
Having worked AS journalists and WITH journalists for many years, we have the media contacts and know-how to get stories about our clients in top-tier traditional and digital media. We regularly achieve high-impact coverage in the most prominent media outlets and news shows including CNN, MSNBC, Fox News, Fox Business, Bloomberg TV, MTV, CNBC, Good Morning America, The Today Show, CBS This Morning, The New York Times, The Wall Street Journal, The Washington Post, The Los Angeles Times, USA Today, Thomson Reuters, Time, Fortune, Forbes, Reuters, AP, Bloomberg, USA Today, Yahoo and The Huffington Post, among many others.
What makes us stand out is that we offer extraordinary results that frequently surpass what clients receive from large PR firms. We treat every client as if they are our ONLY client and work within their budgets to achieve their specific goals.
We go beyond PR to recommend and execute marketing strategies because we know what makes for a great story also makes for great success at any business or organization. And we don't only get our clients media coverage; we position them as the go-to experts and thought leaders that reporters and producers call whenever they need commentary on breaking news or trend stories.
Whether you're a foundation, non-profit, medical or academic institution, artist, author, political organization, think tank, startup or social entrepreneurship, we spread the word about how you, your organization or socially responsible business is making a difference.
For more information on how AWAKEN PR can wake the world up to your mission and message, email us at info@awakenpr.com or call (917) 274-7227.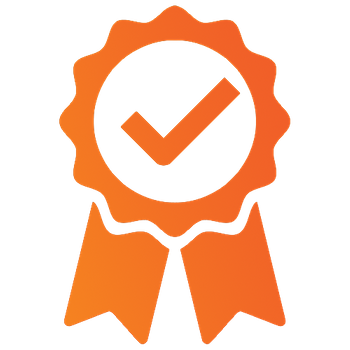 100% Wholly Owned NYC and NY State-Certified WBE (Woman-Owned Business Enterprise
Certified S. Corp
NIGP CODES
918-26-00 PRIMARY: Communications: Public Relations Consulting
918-26-20 Consulting, Communications, Public Relations
915-00-00 Communications and Media Related Services
915-22-00 Communications Marketing Services
915-27-00 Editorial Services
915-82-00 Video Production
915-72-00 Photography
965-30-49 Layout and Graphic Design Services
961-90-95 Writing Services
SIC CODES
8743 PRIMARY: PR Services
7812 Video Production
7335 Photography
7336 Graphic Design
NAICS CODES
918-26-00 PRIMARY: Communications: Public Relations Consulting
918-26-20 Consulting, Communications, Public Relations
915-00-00 Communications and Media Related Services
915-22-00 Communications Marketing Services
915-27-00 Editorial Services
915-82-00 Video Production
915-72-00 Photography
965-30-49 Layout and Graphic Design Services
961-90-95 Writing Service