INDIEFLIX FOUNDATION
Achieving High-Profile Media Coverage for Inspirational Documentary about Creating Positive Role Models for Girls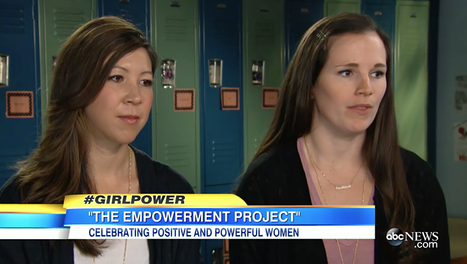 BACKGROUND: Founded by filmmaker Scilla Andreen, The IndieFlix Foundation is a 501(c)3 that holds a unique place at the intersection between donors who want to inspire global change and creatives who have powerful stories that can unite us and change the world. The Foundation believes in the transformative power of film when watched offline in a community. By sponsoring the development of curriculum and supplemental programming, IndieFlix helps audiences delve deeper into issues and provide context to help films make their greatest impact.
CHALLENGES: Documentaries, especially educational ones, can be difficult to get into the mainstream media since they're not generally catchy or flashy and don't have huge marketing budgets supporting their release.
CAMPAIGN: An intense media outreach campaign for "The Empowerment Project: Ordinary Women Doing Extraordinary Things" was launched to drive interest in the documentary, attract more sponsors and increase school and community screenings of the film.
RESULTS:
Major network news coverage including a feature piece on Good Morning America with anchor Amy Robach, as part of the program's "Girl Power" series

Social media, blog posts and mentions by celebrities including Maria Shriver, Amy Robach and Amy Poehler's Smart Girls

Local media interviews on WGN-TV in Chicago, WGN Radio, KCTS 9 and KING 5 in Seattle, among others

Long-term social media engagement to drive school and community bookings

Press coverage and support for sponsored tours, including with the American Girl doll company

Local media coverage in Chicago to promote showing of "The Empowerment Project" on WTTW in Chicago