NOVARTIS
Planning an event to raise awareness of and discuss private sector partnerships to help achieve UN Sustainable Development Goals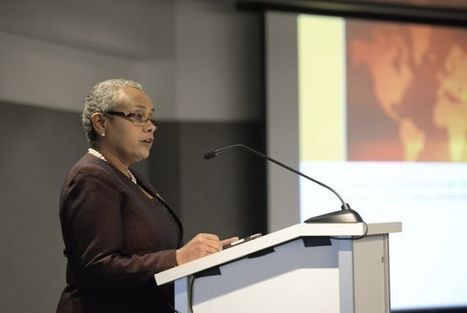 BACKGROUND: The Novartis Sustainable Development Goals Dialogue Event was convened to raise awareness of and discuss partnerships between corporations and governmental agencies and NGOs to help achieve 17 Sustainable Development Goals (SDGs) to end poverty, fight inequality and injustice, and tackle climate change by 2030 that were adopted by world leaders at the United Nations Sustainable Development Summit.
CHALLENGES: Skilled project management for the Novartis conference was required to coordinate the diverse corporate divisions working on this project, and to contact multiple international organizations, academic institutions, government officials, UN Heads of Permanent Missions and media based in New York or planning to visit NY to attend the UN General Assembly.
EVENT PROGRAM: Following short presentations by a panel of experts, the panel and audience were invited to discuss lessons learned from the UN's Millennium Development Goals (MDGs) to reduce extreme poverty and how they could be applied to the Sustainable Development Goals (SDGs) adopted by the UN General Assembly. The contributions that private sector players such as Novartis could make toward achieving the SDGs through cross-sector partnerships was also explored. In addition, Novartis Access, an initiative providing 15 key drugs to treat chronic diseases in low- and middle-income countries for $1 a month per treatment was announced at the conference.
RESULTS:
The Novartis conference was attended by over 250 VIPs, including several heads of state for African countries, and helped contribute to the ongoing discussion about private sector contributions to the Sustainable Development Goals (SDGs)

Participants exchanged experiences with other organizations working on health-related SDGs and explored potential collaboration, particularly for Sustainable Development Goal 3: Ensure healthy lives and promote well-being for all, and Goal 17: Revitalize the global partnership for sustainable development

Followup media coverage about the Novartis Access initiative announced at the conference included Associated Press and Reuters stories, and an op-ed in Forbes by Novartis CEO Joe Jimenez